Highland Choral Arts presents
Alleluia
Join us for a Hot Chocolate Bar and Silent Auction at 6pm
Online tickets: $8, or $6 each for 5 or more
At the door: $10, or $8 each for 5 or more
Click for tickets: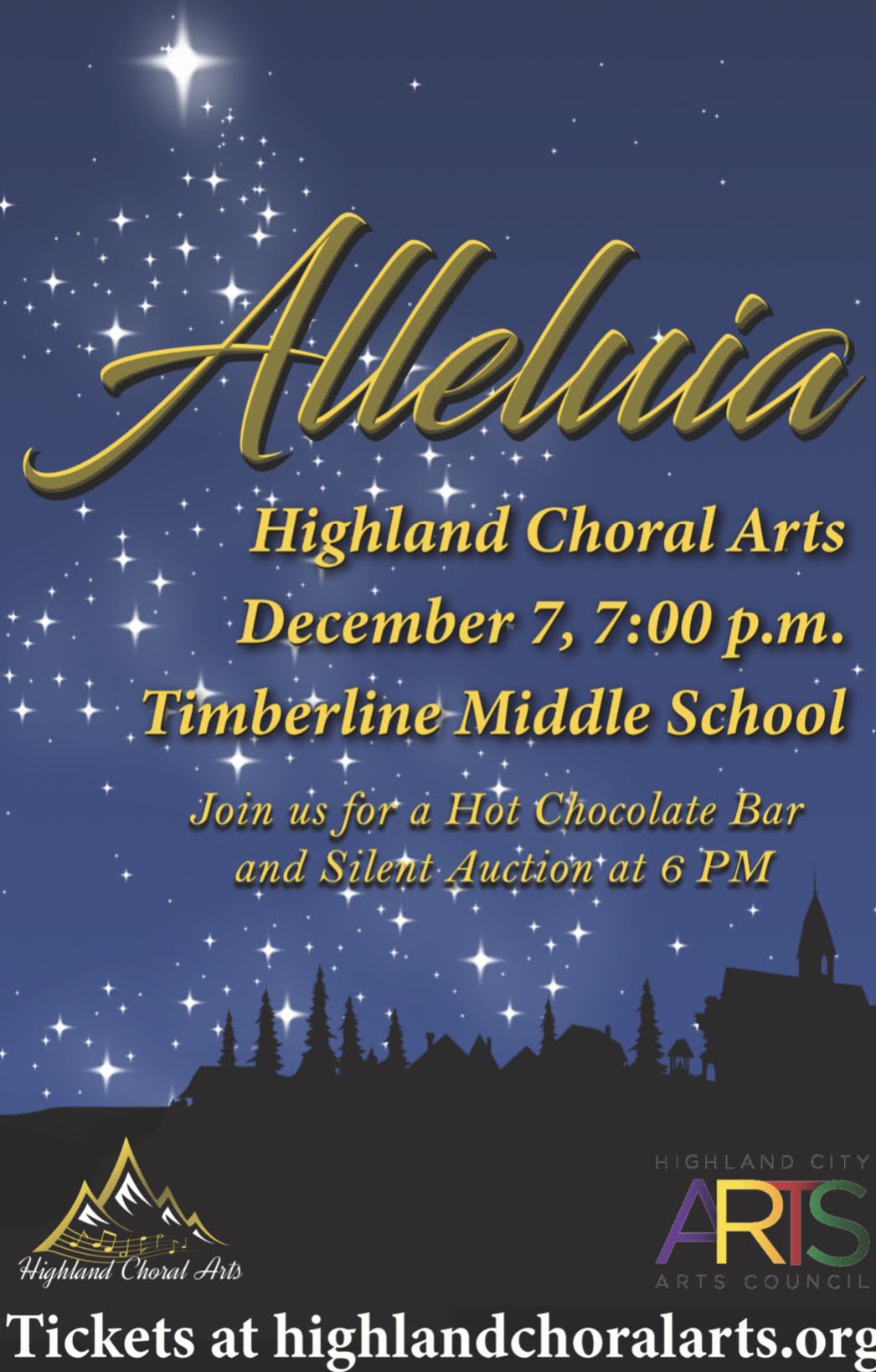 AUDITIONS will be held in January 2020!

Info for Prospective Members:

Rehearsals are Tuesdays from 7:45-9:45pm

Fees include:

$100 annual dues ($50 for additional household members)
$30 music deposit
Women - $130 concert attire, or $75 if we have a used dress in your size
Men - you are responsible for getting a tuxedo from Tuxedo Wearhouse in Orem. Just let them know you need the Highland Choral Arts tux!

We hope to see you at our auditions!